In addition to working on R33LFILM.COM with Damian Costello at Hometown Studios we are launching the final push for funding for the film, Pray They Stand Down, with a Kickstarter campaign that will roll out on September 22nd at 10:30 AM CST. You can see a teaser in the video above. It's a great pleasure to be working with the Pray They Stand Down team  in the Marketing and Behind The Scenes Promotions.
A Marine Veteran Chad Sikeston, diagnosed with PTSD and Anxiety, goes back to his home in the state of Missouri after 18 months in Afghanistan, where the effects of his tour take him by surprise. Once again he fights for his life and by the end of the day, several lives will be changed in this dramatic thriller.
Damian Costello, Writer and Co-Director of Pray They Stand Down, is himself, a member of a Gold Star Family. He wanted to focus a film on the effects Post Traumatic Stress Disorder can have on a soldier and the people around them. He is excited to be doing this short film with a crew he has worked with in the past. One amazing factor is that the majority of the cast and crew are living right here in the area.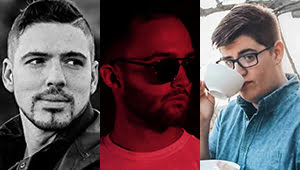 Damian Costello, with Costello Films, has teamed up with Clayton Potter and Tristin Ray, of Stingray Films for this short film project and they are joined by many great folks in production and cast. Mickey Stone, Chad Richard, Darrel Campbell, Jake Gardner, Jonova Lavon, and Colony Hannon round out the great local cast list. Damian will be Executive Producer, with Tristan Ray, and Christie Costello as Co-Producers. Cinematography will be headed up by Clayton Potter. 
Music for Pray They Stand Down
In any movie you can make or break a production in it's music. Setting the overall atmosphere is essential. Pray They Stand Down has kept that in mind with two AMAZING  headliners!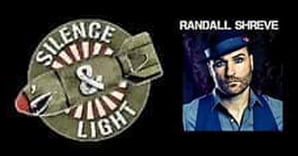 Formed in May of 2017 in New York City, Silence & Light draws from their musical pasts and their experiences as U.S. Special Operations veterans and set out to create music that would raise awareness about the myriad issues facing veterans of the Global War on Terror and civil first responders, and to create a mechanism to support organizations that support those individuals in times of need.
Randall Shreve is a singer/songwriter/multi-instrumentalist out of Fayetteville, AR. With his soulful vocals and moving melodies, Randall moves his audiences in a way that is often described as a spiritual experience.
Read more about the bands involved!
Here's where we need YOU!
To make a great movie it costs money. September 22nd, Pray They Stand Down will be launching a final push to secure funding for the remaining production. We need your help to get involved in that process. If you go to the official website for Pray They Stand Down you can get current information on how you can get involved.
Bringing a film with such an amazing message devoted to shining a light on the trauma of PTSD on Veterans and the solutions available is so important. Help us help so many with this film that will reach a National Audience. In addition, check out the Kickstarter campaign for awesome perks that truly make you a part of the story.
Please feel free to message me in the comments or drop me an email if you have any questions. Bringing a film that will bring such an impact will definitely shine a spotlight on our community.